This is today's food.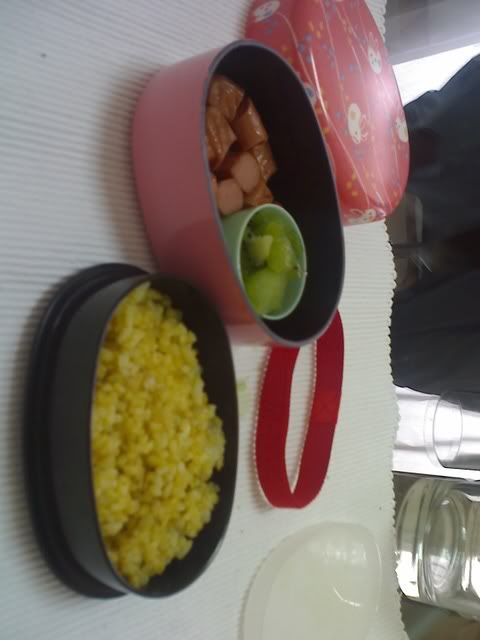 [1]
As my husband didn't like vegan food I switched to something more omnovorous.
I had to fry the rice and add it some curry powder as it came out a little dry, I don't know why cuz I cooked the same as always and froze it with Maki's tip.
Today we had curried rice, sausages and kiwi. He forgot to pack some fruit for dessert so that was all. I wake up early in the morning to prepare everything and he just closes the bentos, picks up some fruit and take it to his office so we can have lunch toguether there (he is a lawyer and works in a small office). We also have some coffee in a bar nearby after lunch, btw.