I wanted to go vegan this week so I tried to make lentills croquettes (I think it's called falafel) with some curry flavor.
So this is it: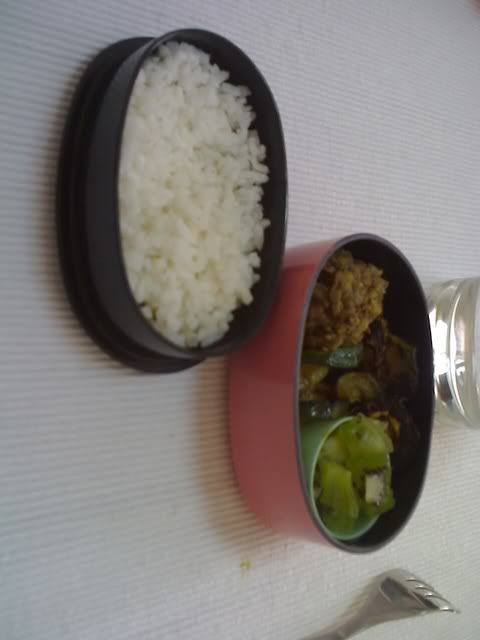 [1]
It's white rice, curried lentils croquettes, roast zuccini and kiwi. And a banana.
My husband didn't like the croquettes though. We both like curry but he said they were too dry.
I'm beggining to get used to waking up early everyday. This is so fun! *n_n*