Today's bento.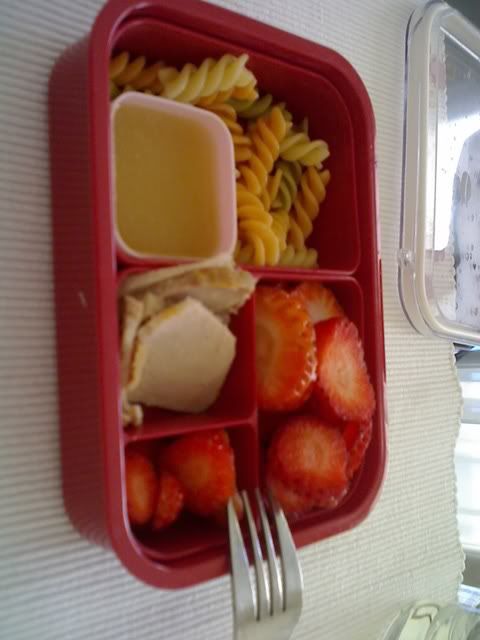 [1]
(i started eating before i realized i had to take the pic *n_n*)
Just some strawberry with pasta and pork meat with apple sauce... I had no veggies left so I had to use the strawberries.
I also had a banana.
And i prepared a snack bento that I ate this morning... it contained big orange slices. Yum...