This is not the first bento i made in my life but the first for my saving money plan.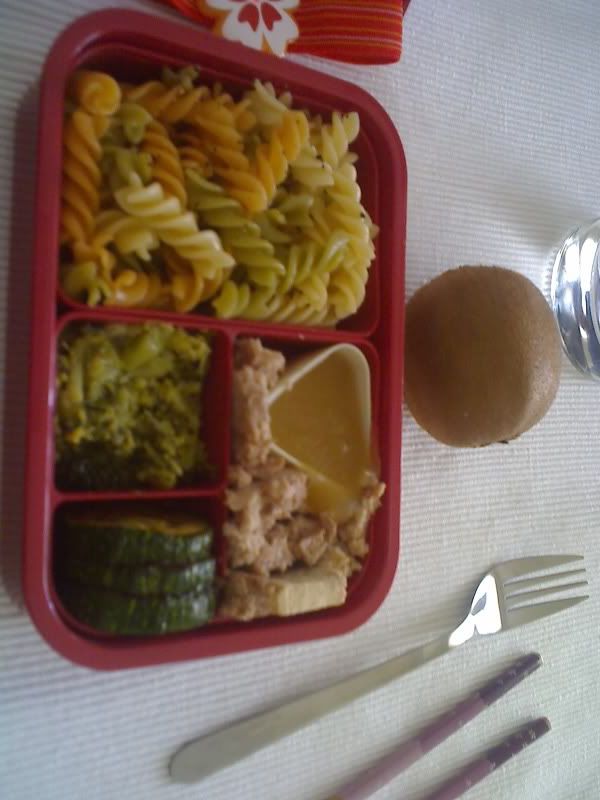 [1]
Left: Color pasta salad (just pasta, olive oil and black pepper)
Right up: Apple sauce and meat pudding (made of ground meat, chicken breasts and spanish ham)
Right left: Boiled broccoli (with olive oil) and roast zuccini.
Outside: kiwi.
Preparation time: this took like 30 minutes because I had to boil the pasta this morning.
Next time I'll put some fresh cheese in the salad and some kashews.
My husband's bento had the same food, but more quantity :)