Here are our bento from the last few days....
Last Friday, 1/30, we had the rest of the tuna-tofu-miso miniburgers, along with leftover quinoa that had been stirfried with soy sauce, sesame oil, onions and red peppers (top tier), and the rest of the broccoli stalk and carrot kinpira, a hardboiled egg, and sweet chili sauce (bottom tier). You can also see a peek of my husband's non-cute plain white 2-tier bento in the lower left corner!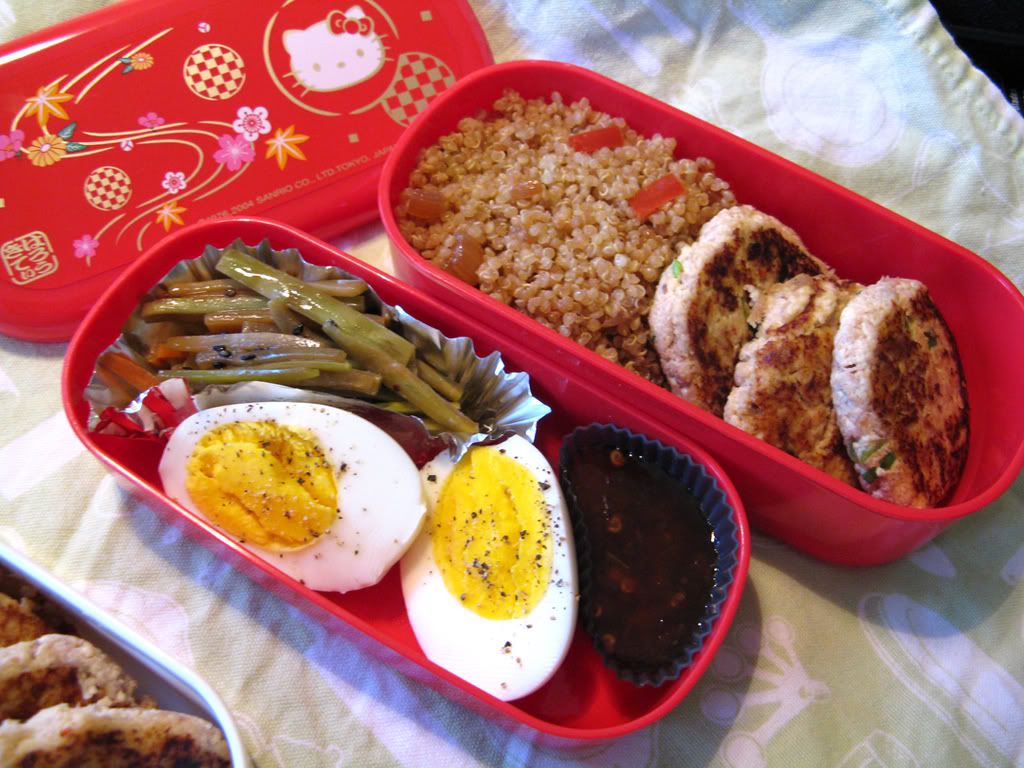 On Sunday I made Maki's spicy lentil snacks [1], which were so tasty. I had some leftovers so I incorporated them into a pita pocket sandwich for Monday's bento. Aside from the lentil snacks, the pocket also contains roasted garlic hummus, cucumber slices, red pepper strips, and herbed goat cheese. Not shown is a carrot-cake cupcake for dessert! :)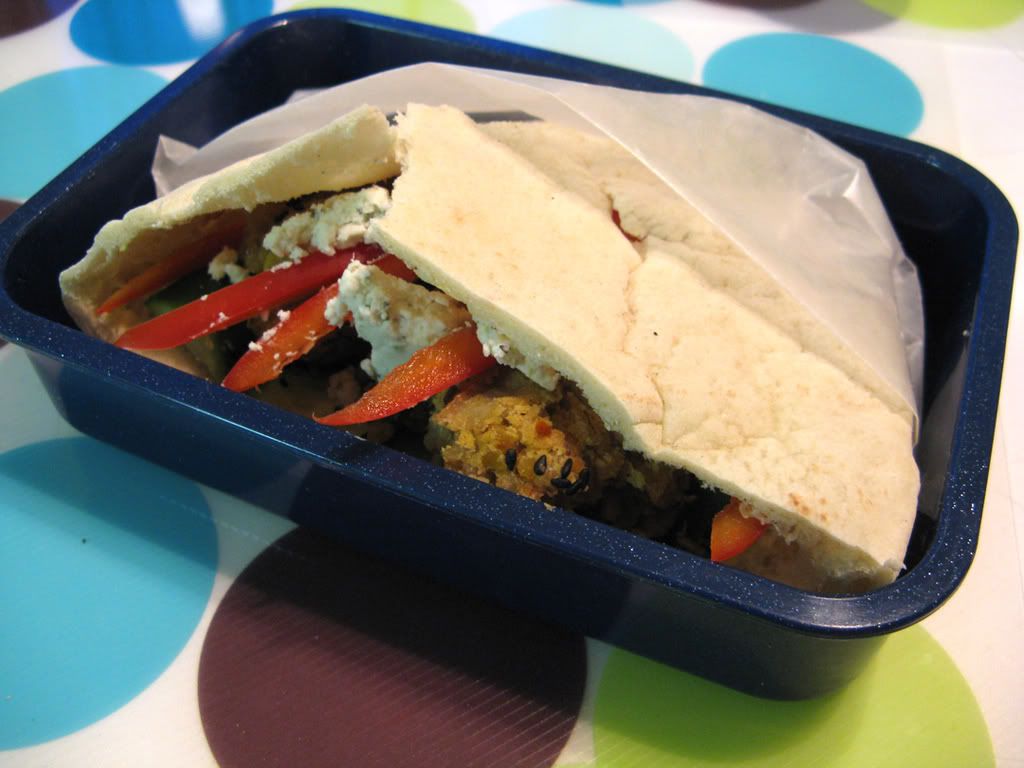 Today's bento contains mostly leftovers from last night's dinner. Brown rice, roasted vegetables (carrots, red potatoes, onions, parsnips) and chicken (from another whole-chicken-dismantling episode), and orange segments.